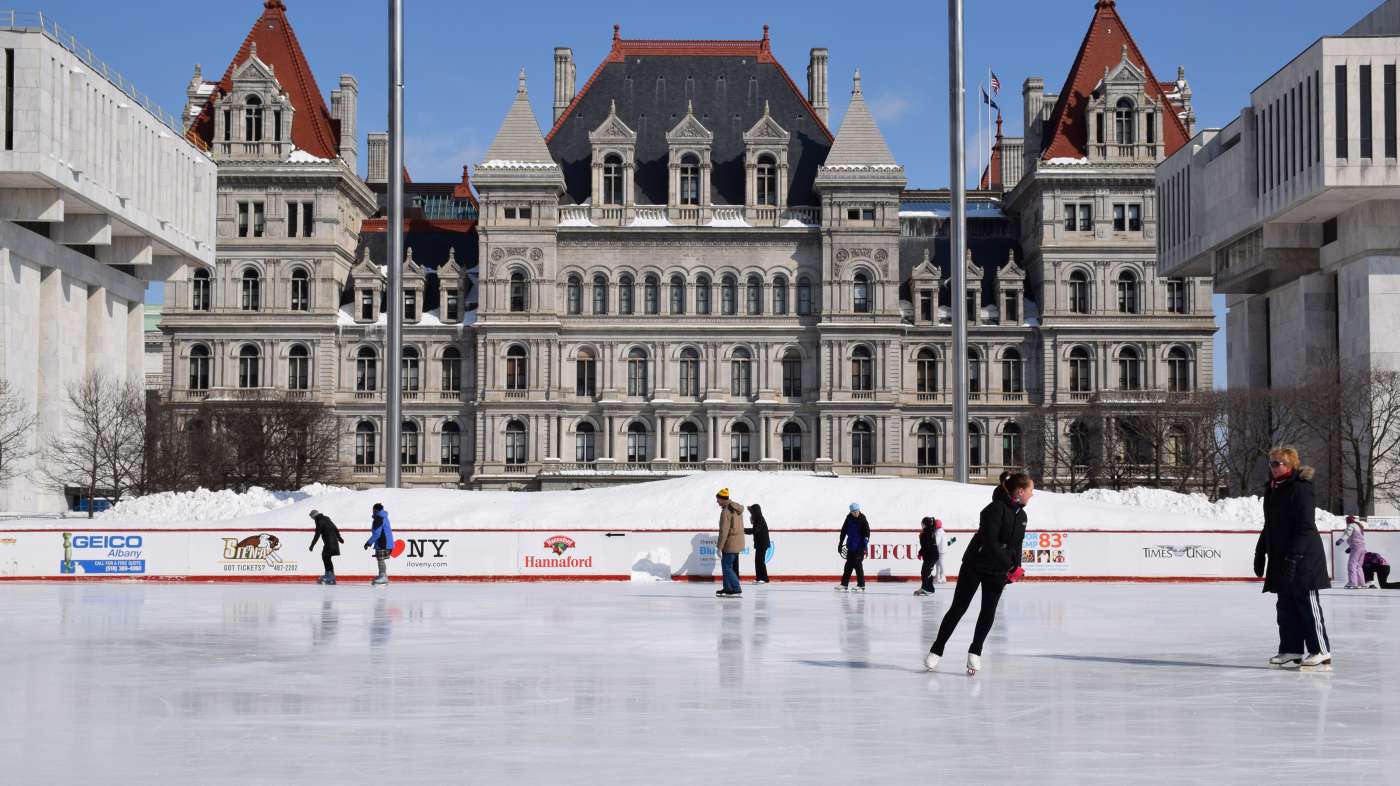 Ice Skating at the Plaza
NYS Bar Exam February 2018
Exam Location
1. Empire State Plaza Convention Hall (Concourse Level)
S Mall Arterial Albany, NY 12242
(518) 474-2418
GPS Coordinates- N 42.650674, W 73.760061 
When typing into Google Maps:  Use "Empire State Plaza" NOT "Empire State Plaza Convention Center                 
*Directions to the ESP
*Parking at the ESP 
*Additional Downtown Albany Parking
*Downtown Albany Map/Dining
*ESP Dining Options
 
PRE-ORDER YOUR LUNCH!
Have one less thing to worry about during the exam. Pre-order your lunch by clicking here. 

Click Here  for a list of hotels in Albany County that have availability during the Bar Exam.

*Please note: 
Personal Belongings - All coats, jackets, outerwear, bags (including laptop bags), and other prohibited items should be left at home, in your hotel, or in your car.  Board policy provides that any items you bring to the test site must be stored, at your own risk, in a Personal Belongings Room upon arrival. Do not bring luggage with you to the examination site. We will not have space available for luggage in the Personal Belongings Room.  Leave your luggage at your hotel.
Any inquiries regarding the bar exam should be directed to:
The New York State Board of Law Examiners
518-453-5990
Deborah Goedeke
Convention Services Manager
25 Quackenbush Sq
Albany, NY 12207
(518) 434-1217 x100
dgoedeke@albany.org